Ed Clowes, EquineIR's thermographer in Virginia will be at this years Equine Extravaganza, in Doswell VA.
Whether you are buying, insuring or just looking for a routine infrared scan of your horse, EquineIR is invaluable for your finances and the horse's health.
Before Thermography, Veterinarians could only locate problems using traditional methods such as observation and palpation. Now, using advanced EquineIR thermography, abnormalities present stressed tissues even before damage occurs. Thermal imaging for horses is a modern way of Recognizing the Horse in Pain.This methodology has been developed and refined over the past twenty-five years and has been proven to be an effective imaging technique for the following:
Pre-race exam

Hoof balancing

Joint Inflammation

Equine insurance baseline
Whether a horse is purchased for personal or business reasons, ownership represents a significant investment of time, money and resources. As we know, horses seem to be prone to illness, accidents and injury so having a baseline infrared scan of your horse for you and your Equine insurance carrier is just good business since.
"My horse's saddle hurts my horse"
A horse's saddle should fit correctly and have even bearing on the horse's back. An Equine Infrared Scan of the horse and the saddle can show where pressure points are unevenly distributed, therefore causing discomfort to the horse and the rider. Now the horse's owner or caretaker with the aid of Infrared Thermography can visually see the problem areas.
Benefits
Non-Invasive, passive and completely safe, with no harmful radiation

Scans take about 30 minutes to complete

Thermal Imaging is done at your location or your veterinary's location, so you don't have to transport horse

With infrared thermal imaging many physiological and anatomical issues are exposed at a much earlier stage.

Reports are reviewed and interpreted by Veterinarians specialized in Equine Thermography.

Cost are reasonable and include Veterinarian interpretation,starting at $399.00*
* A travel fee may apply, multi horse programs are available.
Dynamic EquineIR Services Charlottesville, Lexington, Bedford, Lynchburg, Roanoke, Staunton, Waynesboro, and surrounding areas from our Wintergreen location.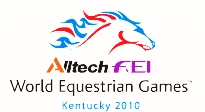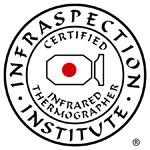 The EquineIR.com network of Certified Thermographers is a proud Vendor
Partner of the 2010 World Equestrian Games.
Dynamic Infrared Inspections is an EquineIR Service provider, we specialize in the infrared scanning of horses to determine potential health problems and/or injuries.
For more information,
Call Us Today
757-620-4919
to book your
Equine IR inspection
"Too often the horse is blamed for being bad, or intentionally trying to anger its owner. We must learn to take a step back and listen to what the horse is trying to tell us. Most behavioral and training issues are merely the horse's expression of pain," veterinarian Dr. Joanna Robson from her book "Recognizing the Horse in Pain."
Dr. Robson provides the Technical Directorship for EquineIR through Integrated Equine Infrared.
Testimonials
"I recieved the reports and they are awesome! Thank you so much. It is very interesting to read and makes so much sense to me. Now my trainer and I are taking the next steps to help Allie."
Amanda Marcus